Chat with the Rasmussen Library
Chat Hours
Monday-Thursday

10am-4pm;
5pm-9pm CT

Friday
Offline
Saturday
Offline
Sunday

5pm-9pm

CT
Answered By: Jeneen LaSee-Willemssen

Last Updated:

Apr 05, 2016

Views:

66633
Block format is typically used for business letters.
In block format, the entire text is left aligned and single spaced. The exception to the single spacing is a double space between paragraphs (instead of indents for paragraphs).
An example block style letter is shown below and can be linked to in our eBook, The AMA Handbook of Business Writing, page 455.
Another sample block-style letter is provided below from the eBook Everyday Letters for Busy People. (Click on the link to the left or the image below to go directly to this section in the eBook!) Note: Your block letter will likely not include the "Account Number" line, "Attention: Customer Service Manager", or "Receipt enclosed".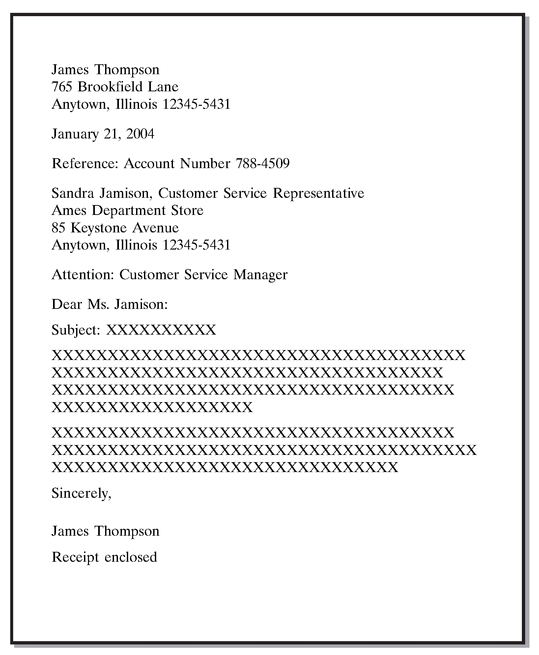 If you have been asked to complete a project in both block style and APA style, ask your instructor for clarification. It is likely that s/he wants you to cite your sources using APA style and format the letter using block style.
---
*APA does use block quotations for quotes of 40 or more words, but this is something entirely different from block letter format. If you need information about block quotations NOT block letters, visit: http://rasmussen.libanswers.com/faq/32569